Welcome to the Horrorscapes.
The theme of these models is generally - horror. While creating them, I was strongly inspired by the works of Giger and Beksiński.
They do not require the use of any supports, they can be freely scaled (although then the quality strongly depends on the capabilities of your machines). I tested them on both an FDM printer and a resin printer (significantly downscaling the models and printing them without supports, directly flat on the table, using a flexible magnetic plate).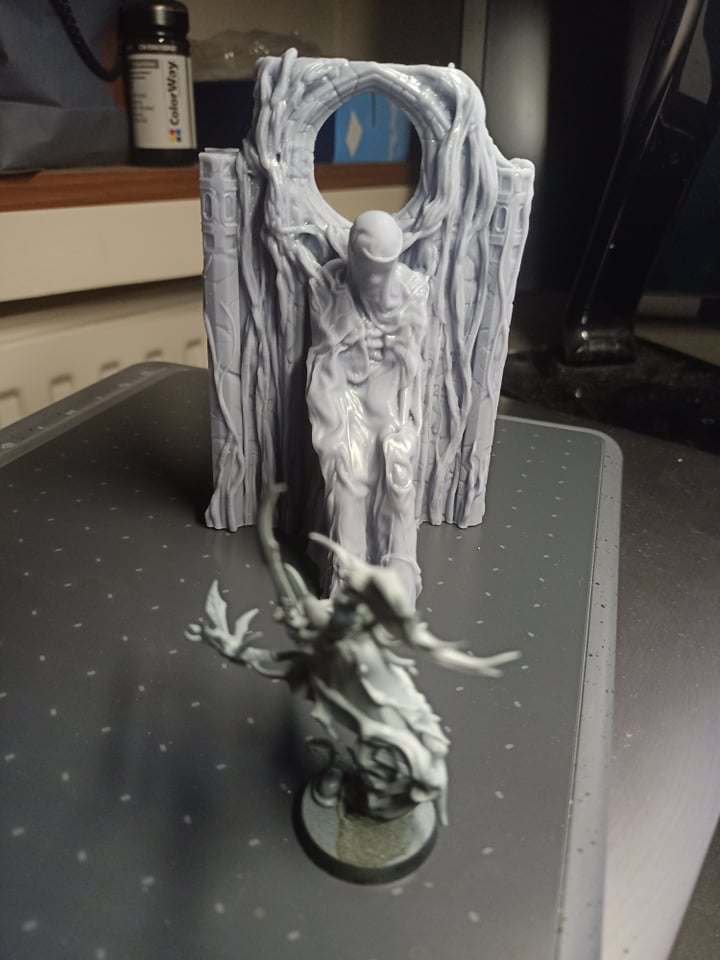 I divided two models with extreme overhangs (heads) into two parts so that they could be printed without supports.
Separately printed heads should be glued to the rest of the body. I also added "full" versions of these models if you would like to try to print them in one part, using your own supports.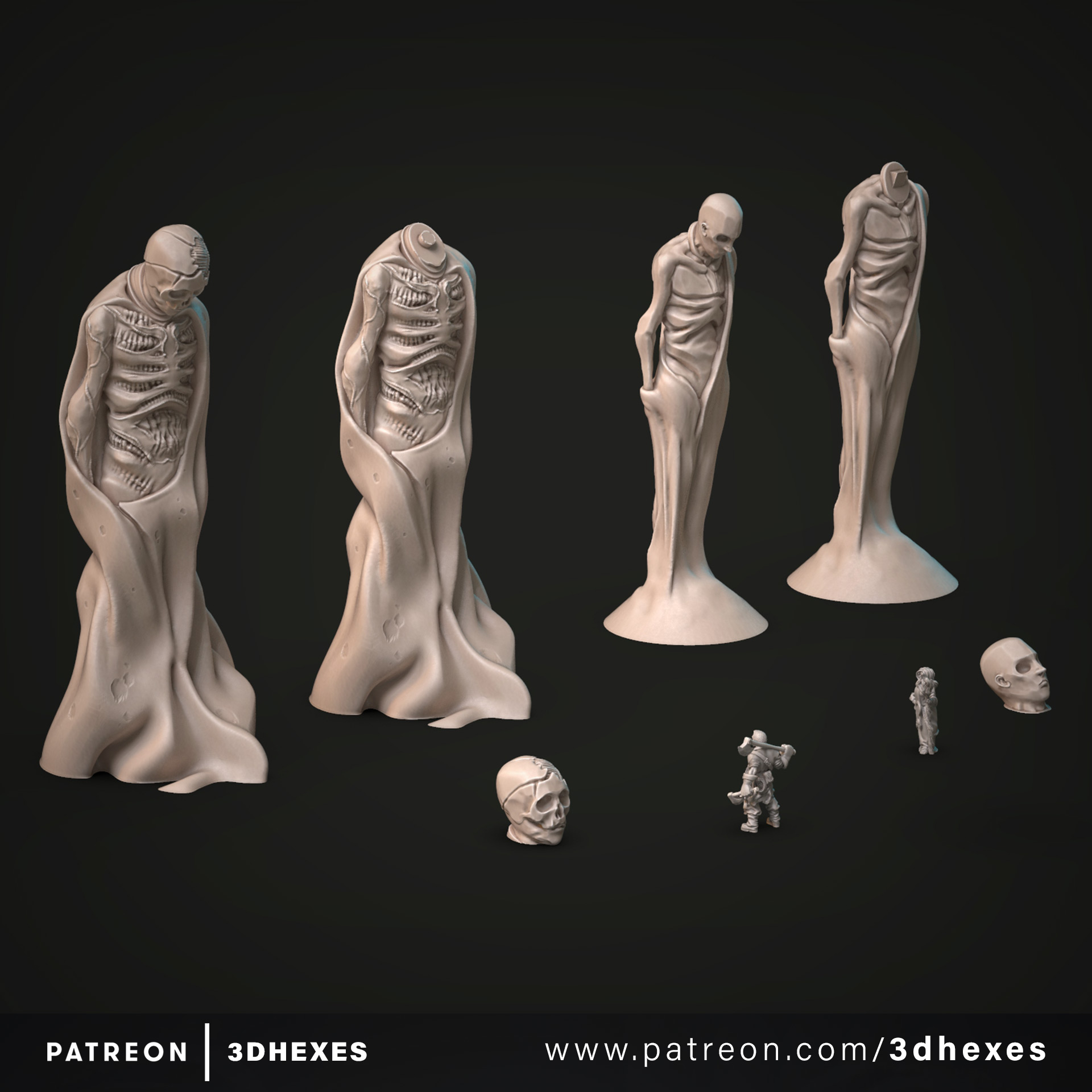 Models included in this set:
4 elements of Horrorscapes Architecture
Horrorscapes Peculiarity Gate
Horrorscapes Peculiarity Wall
Peculiarities (Statues / Huge Characters) - 5 different versions
Horrorscapes cathedral facad - 4 pieces
Models from this set do not require any supports.
NOTE: This product does not contain any physical models - Contains only digital products in the form of STL files for printing on your own 3D printer.
The miniatures presented in the pictures (dwarf, female druid and warrior) are made by Duncan "Shadow" Louca and are shown only for the scale. They are used with the knowledge and consent of the author. They are not included in the presented product.