Hope you are ready for the adventure, because this month I invite you on a journey to The Deepest Caverns!
All elements from this set do not require the use of any supports, are easy to print, and their diversity will allow you to build a great gaming table.
There are 57 files in this set, so the choice of models is quite big.
I divided the models from this set into three categories:
You will find 11 models of "mushroom trunks" and 10 different mushroom caps. You can easily change the scale of the printed mushrooms, but remember to change the size of both the trunks and the cap.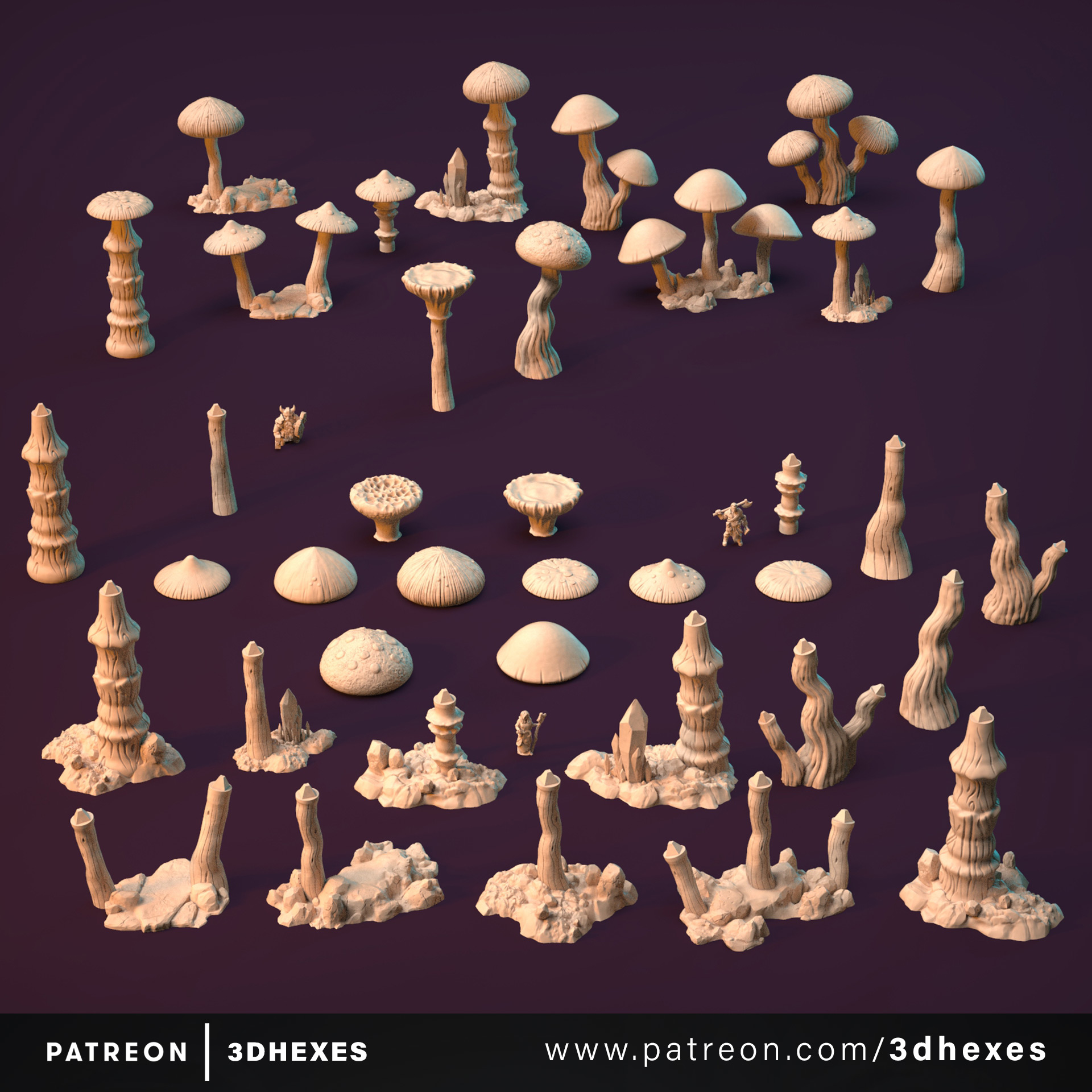 Two kinds of giant mushrooms - big enough to hide in. Mushroom roofs print separately and are removable. In this folder you will also find versions of these mushrooms that are not empty inside (so, well ... they are just enormous mushrooms).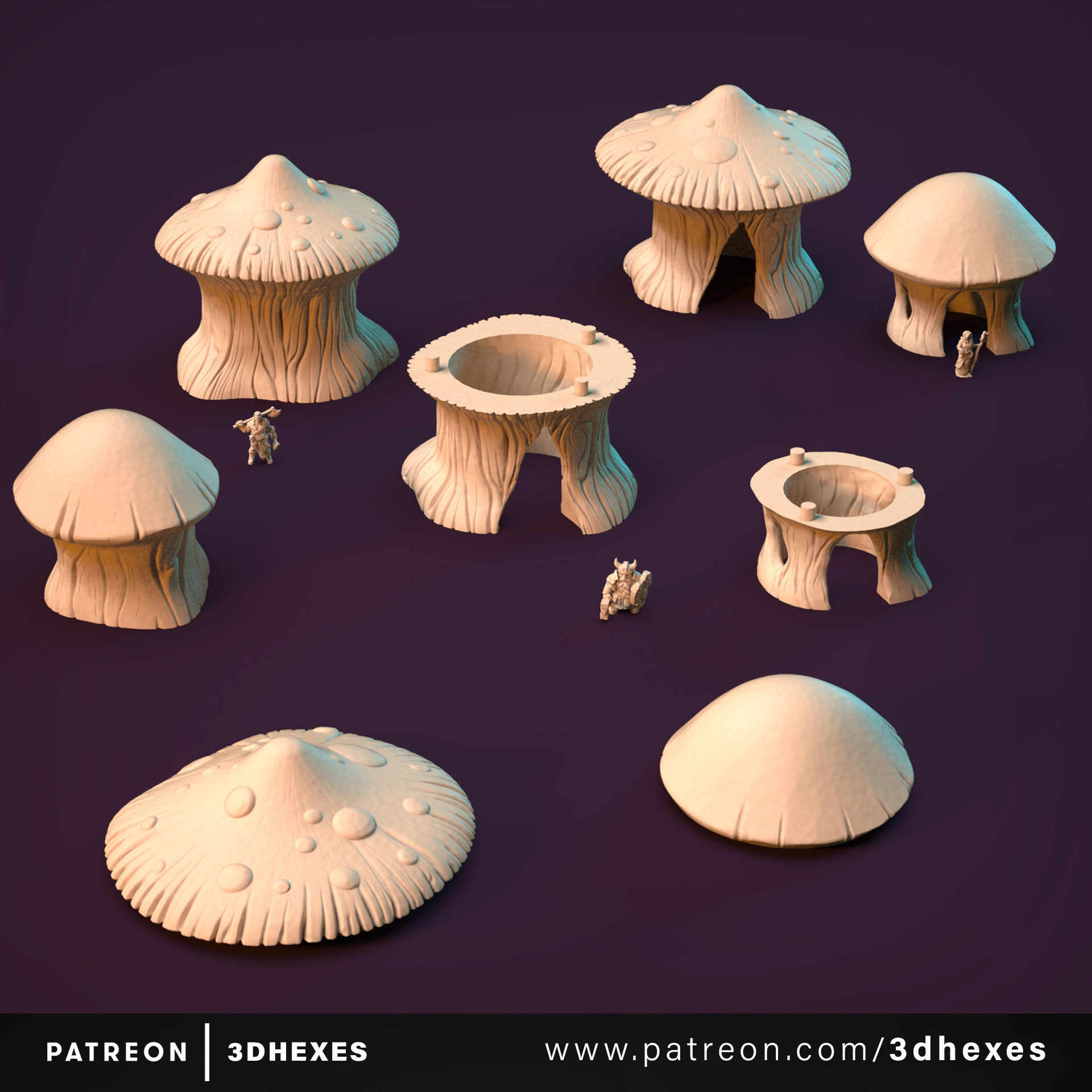 This category contains 29 different models - rocks, stalagmites, crystals and also rocks with mushroom trunks (print hats of your choice in a standard scale).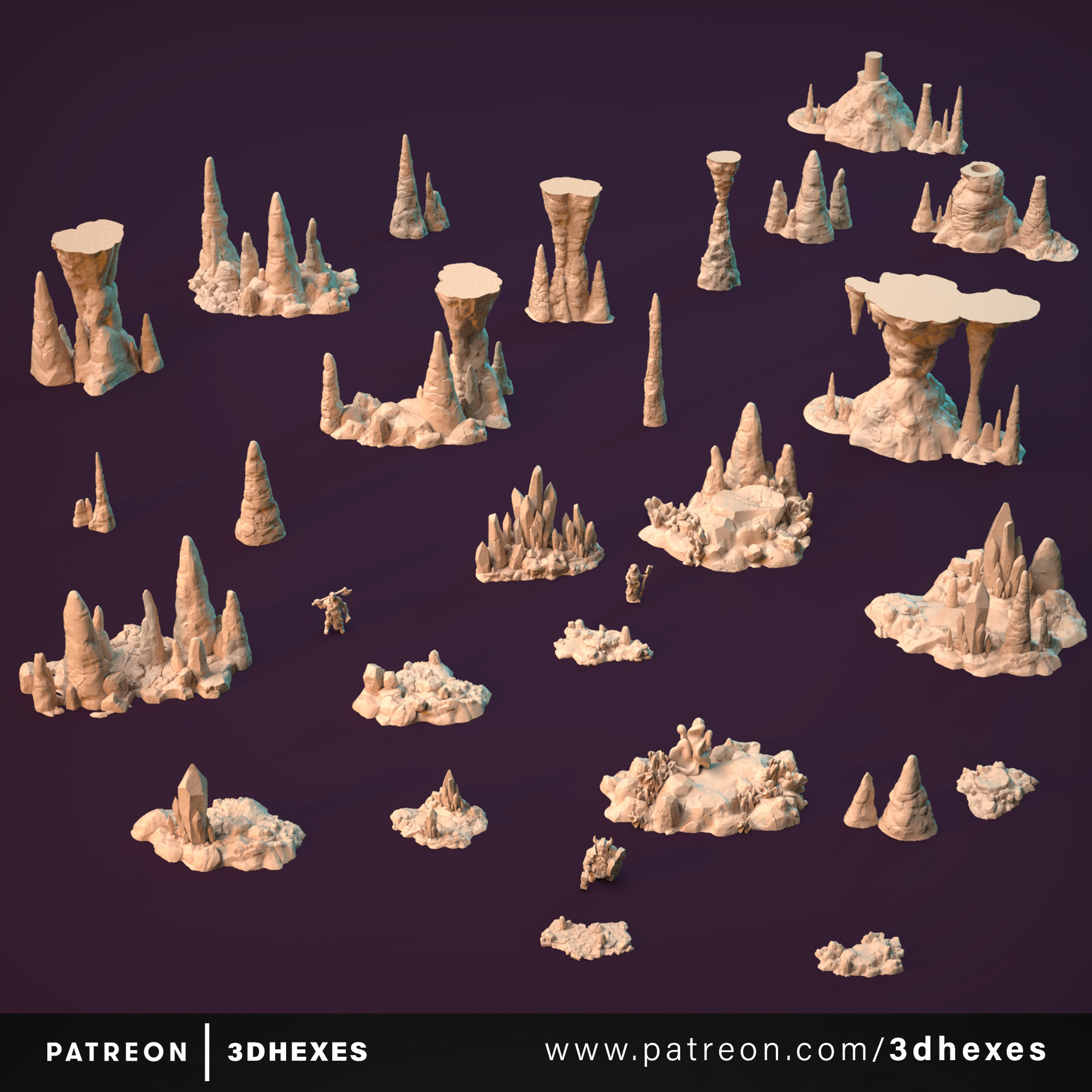 I hope you like this set!
It will suit any Underdark (or any other cave-related) adventure/gaming table!
NOTE: This product does not contain any physical models - Contains only digital products in the form of STL files for printing on your own 3D printer.

The miniatures presented in the pictures (dwarf, female druid and warrior) are made by Duncan "Shadow" Louca and are shown only for the scale. They are used with the knowledge and consent of the author. They are not included in the presented product.
These files are licensed for personal use.
You do not have permission to sell the prints or distribute the files.
Interested in a commercial license?
Check here: https://3dhexes.com/merchantsvault/