This is probably the most ambitious project I have ever created for my Patrons.
This month's bundle includes a modular gothic ruin kit. These models are designed so that they do not require the use of any supports - both in FDM printing and resin printing.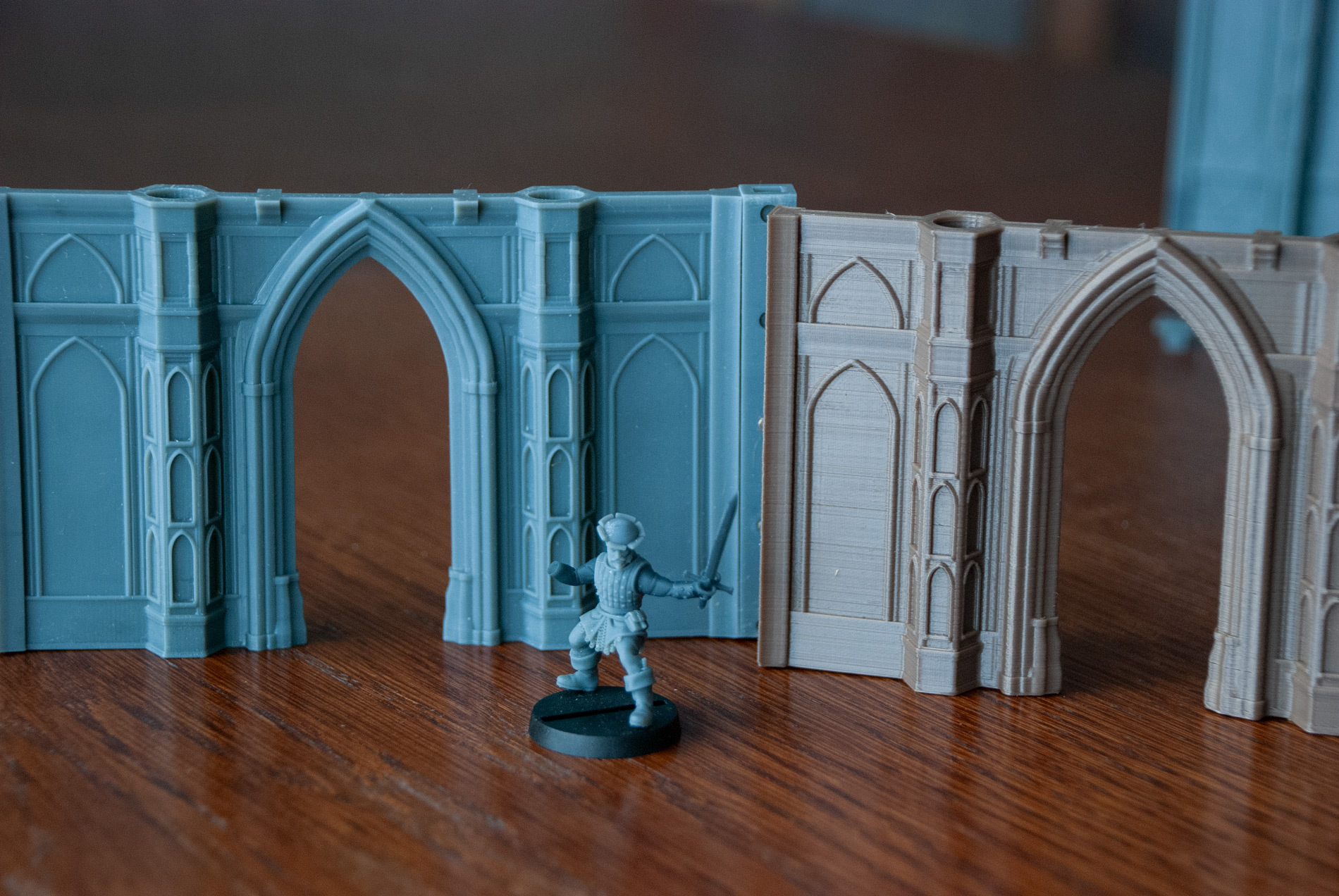 The set includes 22 elements - each of them was printed many times using an FDM printer (Artillery Genius) and a resin printer (Elegoo Mars Pro 2). After each test print, the parts were corrected and refined so that they use as little material as possible, are not time-consuming and have the best possible fit.
Important: For resin printing, I would strongly recommend using flexible magnetic buildplate. Thanks to it, the prints (especially the flat ones) will not be a problem when detaching from the buildplate.
You can connect individual wall segments with each other using 3mm x 1mm magnets or simply using glue / blu tack. The connecting pieces also have holes of 2.2mm in diameter, so you can use  2.2mm wires/strands for connecting these pieces.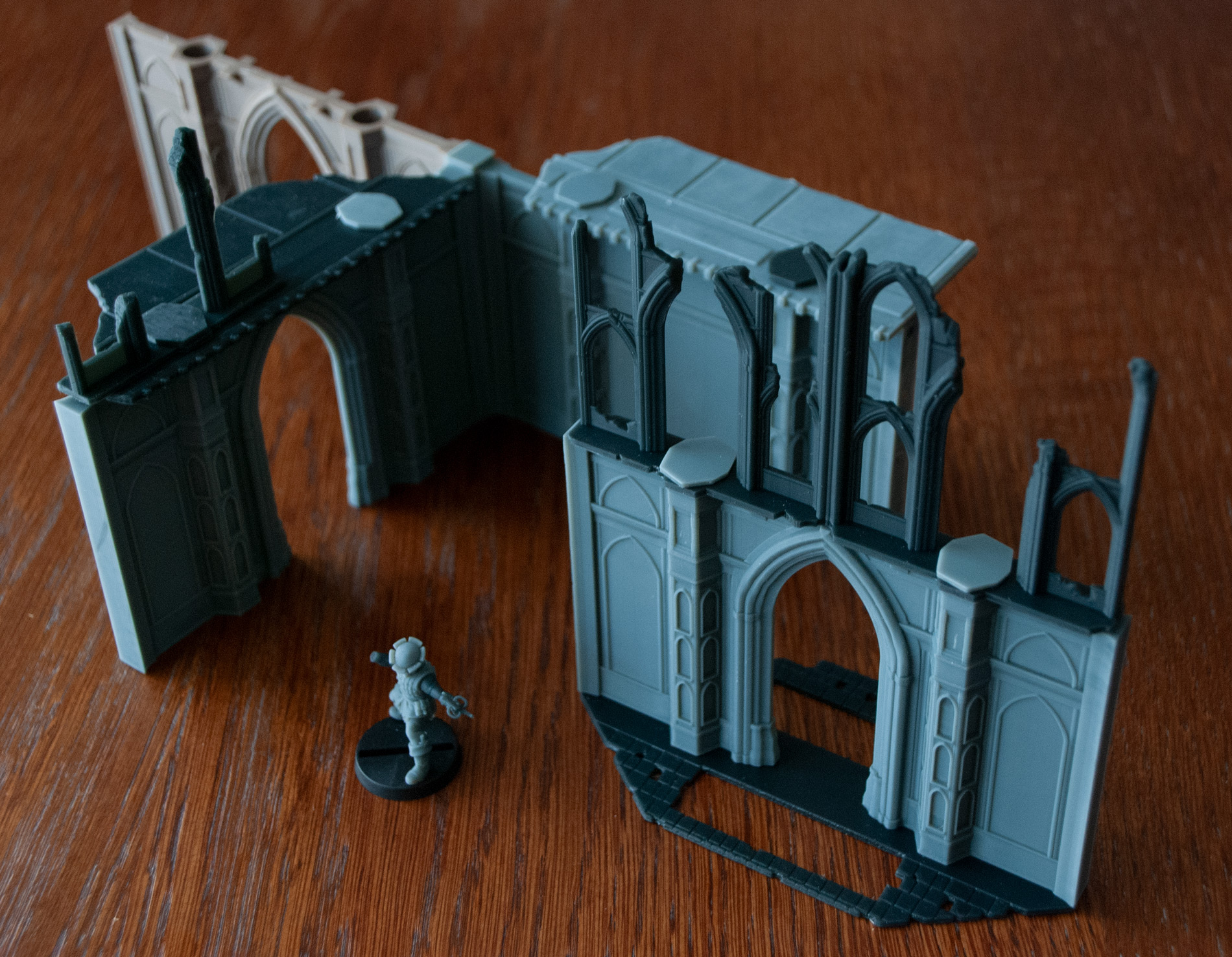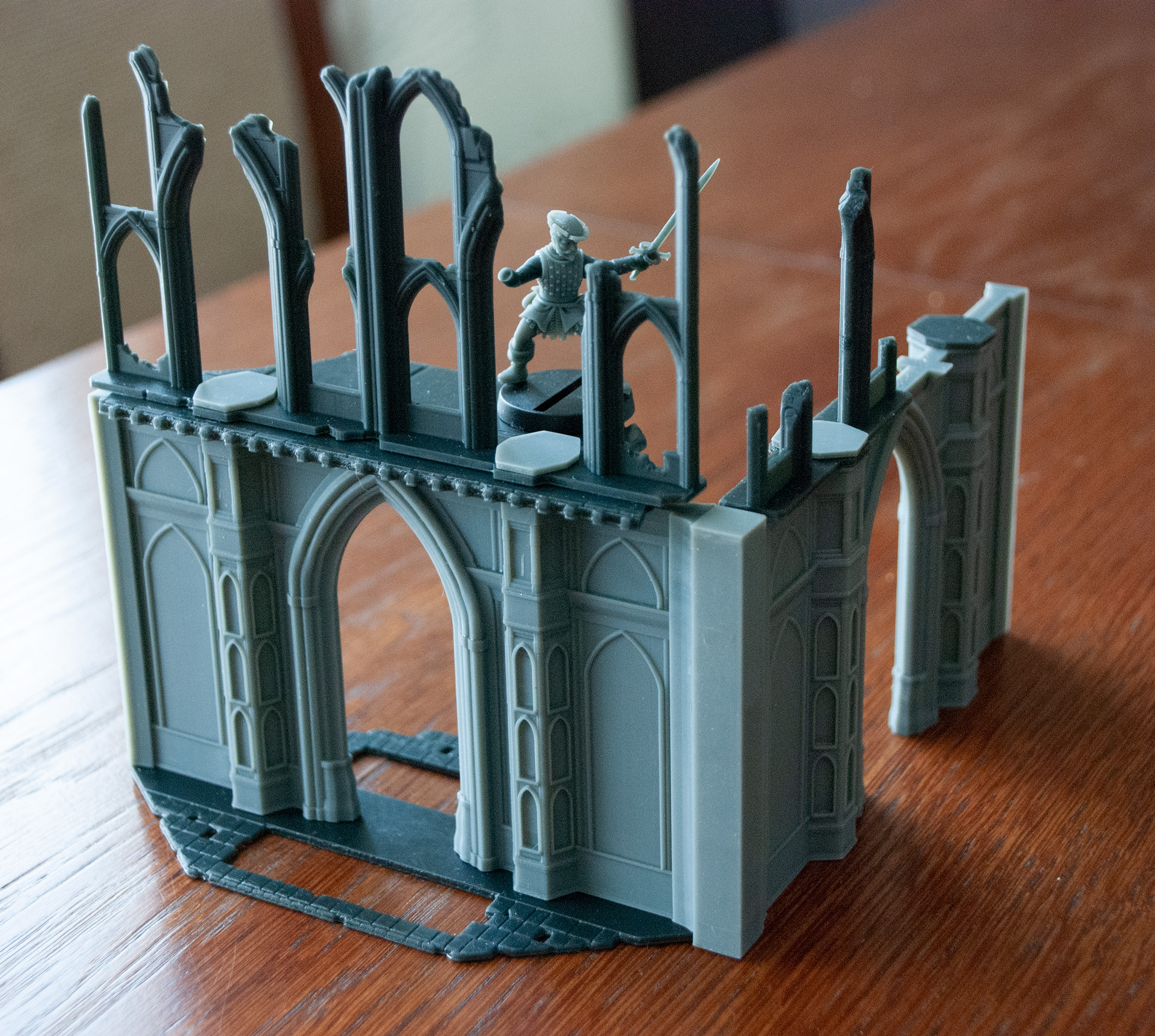 The largest elements from this set have dimensions of 126.7mm x 15.53mm x 79.95mm - so they will be suitable even for small popular printers (diagonally) - in the case of slightly larger printers such as the Mars Pro 2 on which I tested these models, you will even be able to print 4 main walls simultaneously.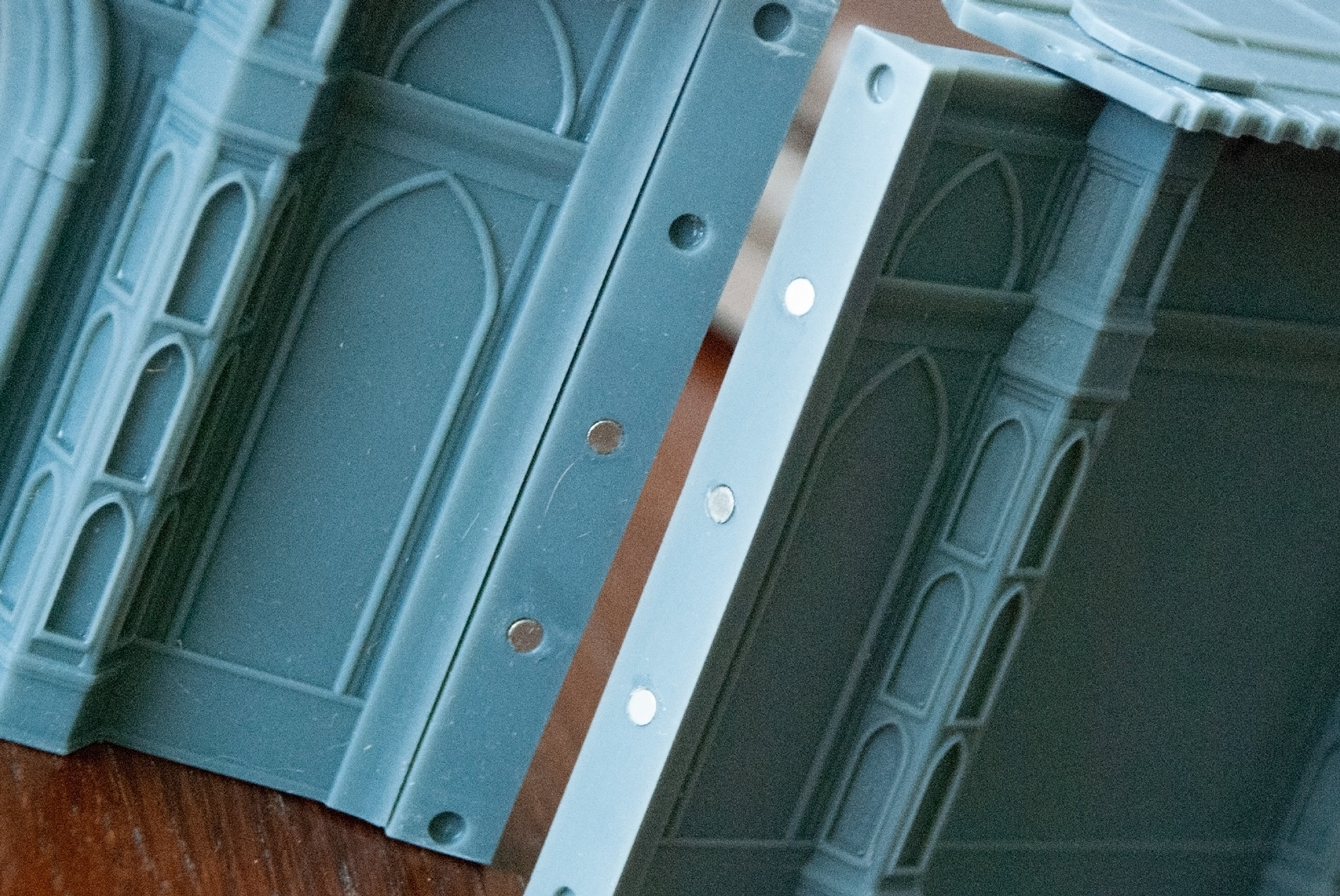 If you have both types of printers, there is nothing to prevent you from connecting the elements printed with filament and resin, then you decide what quality you expect from a given element of the set.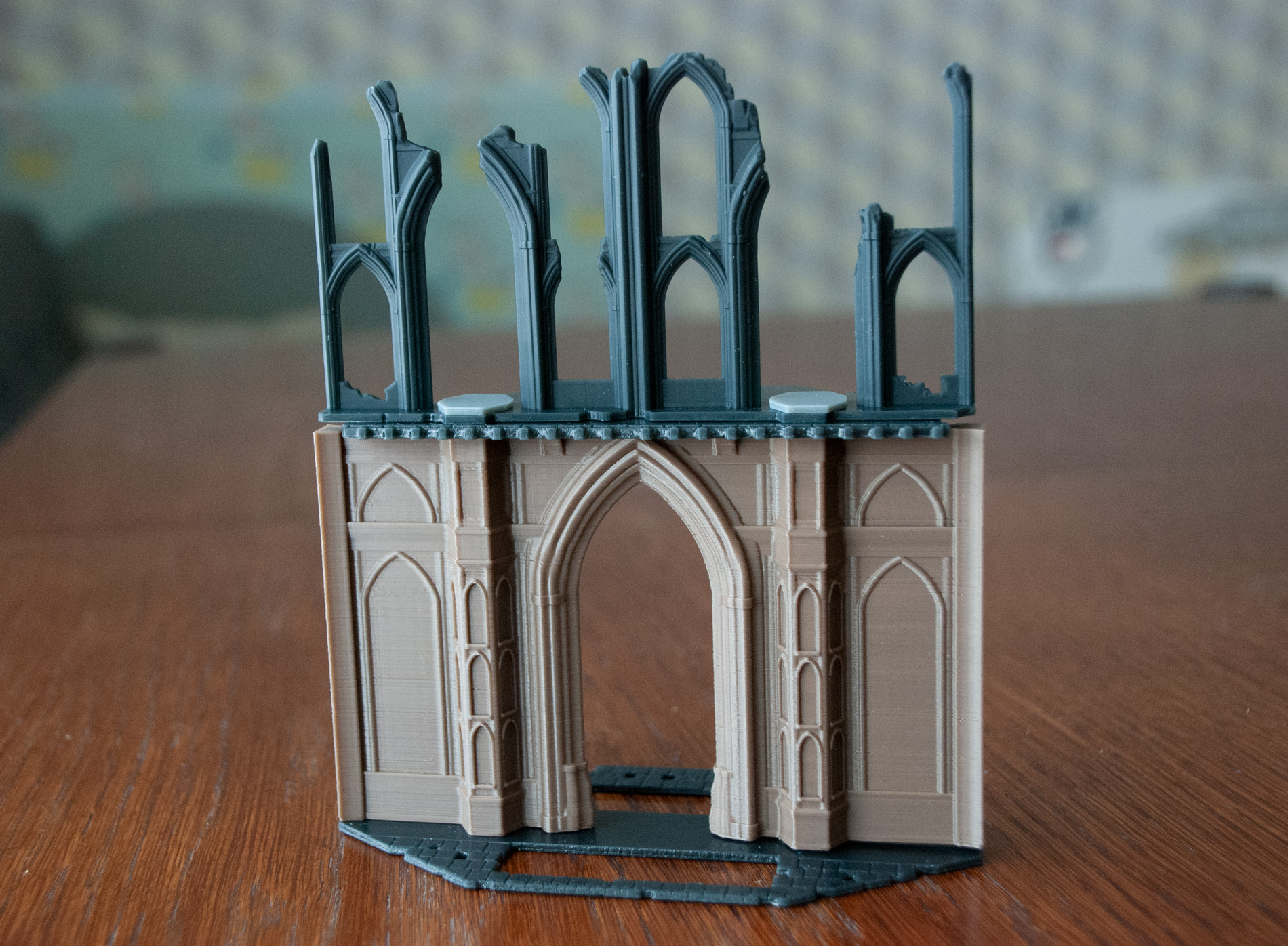 NOTE: This product does not contain any physical models - Contains only digital products in the form of STL files for printing on your own 3D printer.
The miniatures presented in the pictures (dwarf, female druid and warrior) are made by Duncan "Shadow" Louca and are shown only for the scale. They are used with the knowledge and consent of the author. They are not included in the presented product.